The Story of the Polio Quilts
by Pamela White, District 5020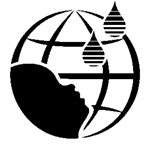 Sometimes an idea or thought exceeds the vision of an anticipated end result. Such is the case with the District 5020 quilt project! How did this project start? Pam (wife of Ross White, District Governor 2002-03) was seeking a project during her husband's term of office that would be of universal interest and one which coincided with her personal interests and talents. With years of sewing experience and a more recent involvement in quilting, this became the seed of an idea which germinated and has flowered.
The opportunity to create something representative of the clubs in the district and Rotary began to take shape. Then, when the "Fulfilling Our Promise" campaign for the eradication of polio was announced, the vision was well on its way.
The response of clubs to this project was superb. All 81 clubs submitted a quilt block. In fact, the participation was so successful that two quilts were made and each quilt represented the various clubs in our international district.
The Polio Quilts has been her biggest challenge to date. She went to the local Guild and asked for help at the beginning of their Governor year, 2002-2003, and to her surprise no less than 10 people volunteered to help her!!
The interesting thing was that only one had any connection with Rotary, the others just like to get involved in community projects or lend a hand where needed. As a result of their various talents, one quilt was machine quilted by Pam and three others, and the other was hand quilted by two guild members who were total strangers at the time!!
The two queen-sized quilts became a legacy for 2002-2003 and a financial contribution of $14,300 US was made to the polio campaign. Appropriately, one quilt was won by a Canadian Rotarian in Victoria, BC, who generously donated it to the Maritime Heritage Centre in Campbell River, BC as a permanent display. The other was won by a non-Rotarian in Aberdeen, WA and has been purchased by the Hawkes Prairie Rotary Club. Where it's final hanging place will be is yet to be decided.
---
Biography of Pamela White
Email: pamela-white@shaw.ca
Originally from Montreal, Quebec, Pam, husband Ross and 3 children moved to Nanaimo on Vancouver Island, BC in 1977.  They all enjoyed Island life and felt it was an ideal community to raise a family.  During most of those years Pam taught Elementary School and made many of her own clothes and those of her daughter.  Sewing was relaxing and a passion.
After retiring in 1997, many friends prevailed upon her to join the Quilters' Guild in town.  She was reluctant to do so, because she feared that quilting was 'addictive', and sure enough, it has proven to be just that!!!  Nevertheless, she enjoys trying new techniques and takes classes and workshops whenever possible.  Wall hangings are her favourite size because they are small and more likely to be completed relatively quickly!  Using fusible bias tape to make stained glass quilts is one of her favourite techniques, and she is currently completing a hand-appliquéd "Sunbonnet Sue" for one of her granddaughters, which she worked on while traveling to Rotary Clubs and staying in hotels during her husband's Governor year.