T'was the night before Christmas and all through the house,
The only one sleeping was a Quilter's dear spouse.
The Log Cabin stockings were almost completed,
"Just a few stitches left," our sweet quilter repeated.
"Then I can hang them and head off to finish
the pillows I'm making, fulfilling Mom's wish
For something quilted to put on her couch and spoke,
as she pricked her poor finger, our quilter said, "Ouch!"
When from out in the kitchen there arose such a crashing,
she sprang from her work, and she dropped all her sashing.
Away to the doorway she flew like a plane,
wondering just what was happening and who she would blame.
When what to her wondering eyes should appear,
but Old Mrs. Claus and her bag of quilt-gear…
With her elves bearing gifts, through the kitchen she came,
she directed and pointed and called them by name.
"Now Elna, now Pfaff, now Bernina and Viking,
the Hoffman and Mumm should be just to her liking.
To the sewing room – there, it's just back of the hall,
now dash away, dash away, dash away all!"
"My Dear," said The Claus (as she liked to be called),
"There really is no need to worry at all.
Your projects will all be completed this night,
I'm terribly sorry we gave you a fright."
"Sit down. Have some tea. It's relaxing, you'll see.
My friends and I've come a long way to help Thee."
She thought she was dreaming, our dear Quilter did,
In fact she quite feared that she near flipped her lid!
But the flash of the needles and twist of the thread
soon gave her to know she had nothing to dread.
They spoke no more words, but went straight to their sewing.
How the work went so quickly she had no way way of knowing
The stitches, how fine! The corners, how straight!
This Claus-woman's talent was awfully great.
They finished the pillows, then started to quilt.
Before they all knew it, the whole thing was built!
Now old Mrs. Claus, she knew quilters real well,
and she knew they'd need help on this night most of all
So she said to our quilter, "Just move over dear,
I've brought my own needle. We'll get done, never fear.
I told dear old Santa about what quilters do.
How they plan all these projects but have other work too.
So he taught me his magic for doing things fast.
There, that pillows done. Now this is the last.
They tidied their thread snips, and picked up the scraps
and chased our dear quilter's six cats from their laps.
As they scurried away with their thimbles still gleaming
dear Mrs. Claus paused, her cap ribbons streaming.
"Merry Christmas, my dear, now just have a ball!"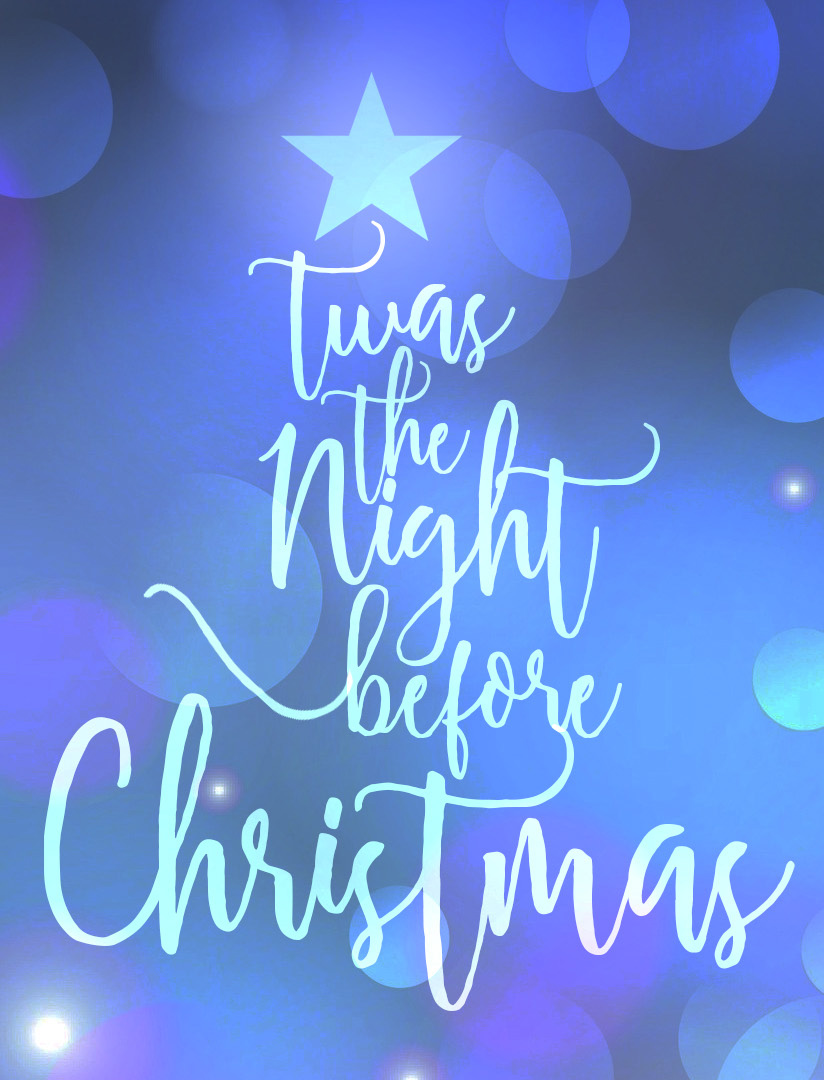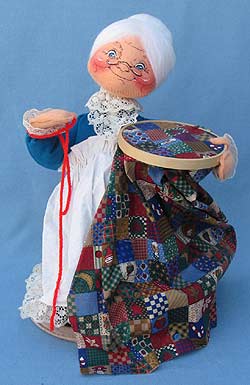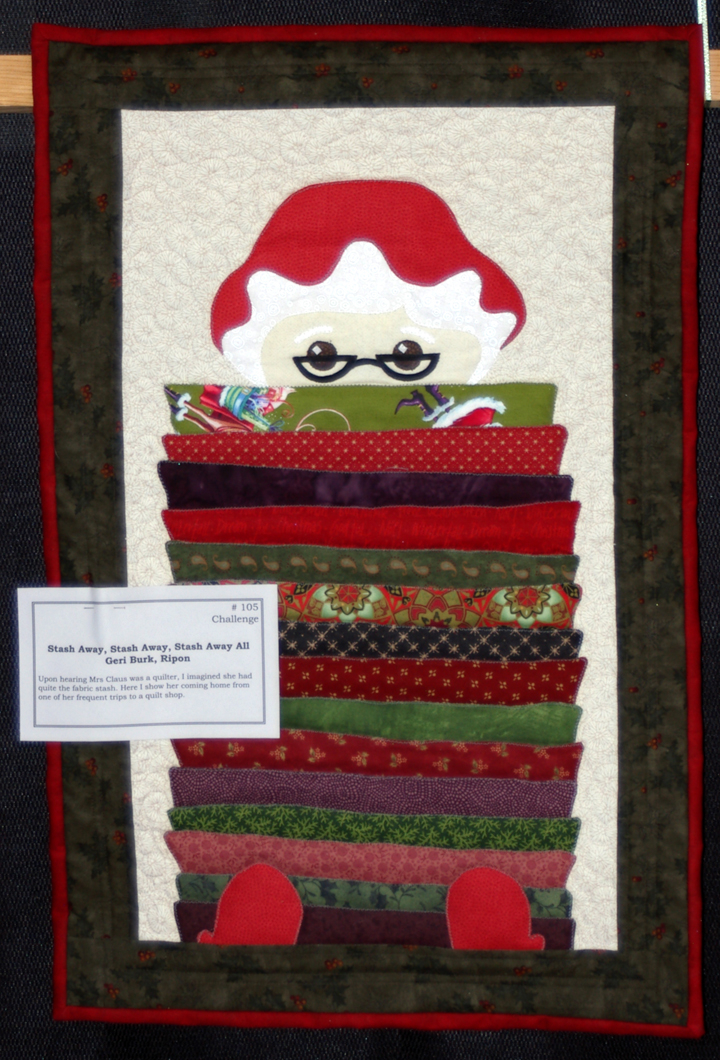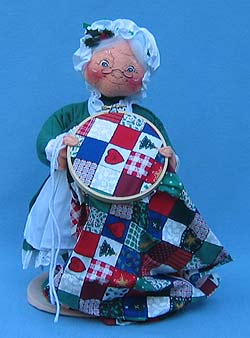 {Poem by: Brenda Groelz, Kathy Rockbugs, Marilyn Root, Cindy Swafford}
Submitted to RFQFA by member Nann Hilyard in December 2006